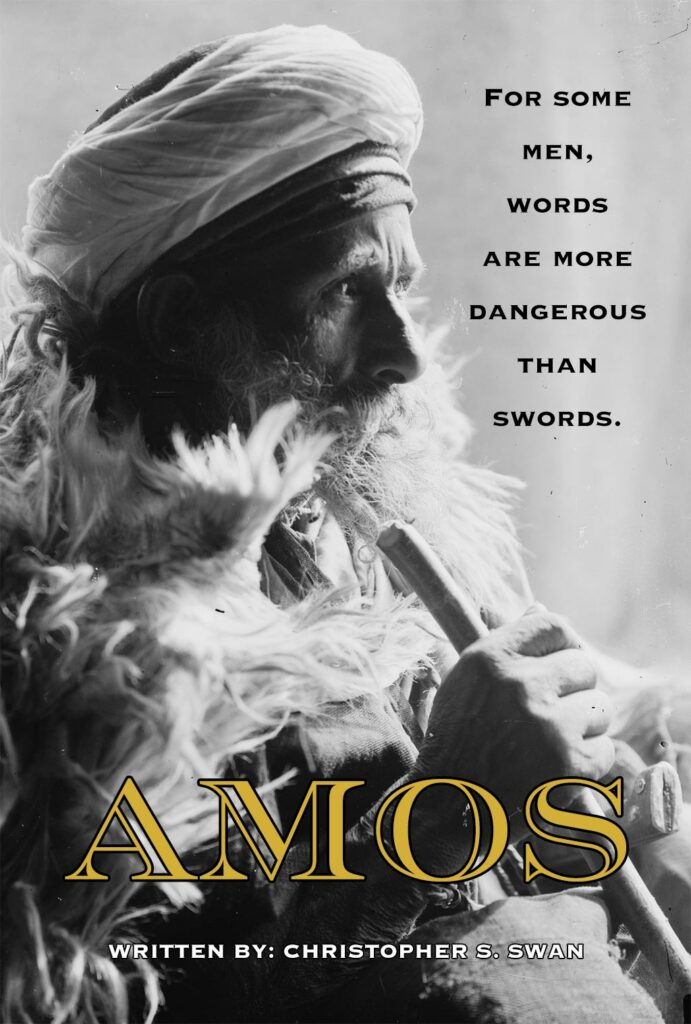 DIGITAL NOVEL: AMOS
WRITTEN BY: CHRISTOPHER S. SWAN
EDITED BY: NANCY E. HEAD
---
Click to Read the Story Synopsis

762 B.C.

THE FIFTH AGE OF THE WORLD

In a time of unrepentant sin, Amos of Tekoa spends his days pressed into the Lord and providing for those he loves as a sheepbreeder and a tender of sycamore fruit.

With the Lord's corrections ignored by His people, He moves to tell them of their impending judgement, calling upon Amos to deliver His powerful prophecy into the northern kingdom of Israel.

Filled with the Spirit of the Lord, the humble farmer becomes a passionate prophet who must overcome his own doubt, fear, and weakness to deliver the fire of truth into the hearts of people consumed with evil, sin, and greed.

Leaving everything he knows behind, Amos sets out alone on a path wrought with danger and suffering.

It is a call few men would accept, and only one man can complete.

---
Author's Note | Map | Rights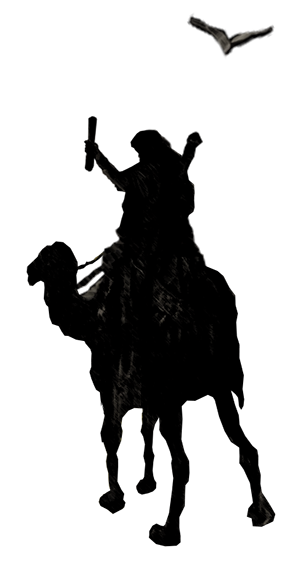 A Biblical Adaptation
of the Book of Amos
in the Old Testament
of the Holy Scriptures.
Approx. 170 pages | PG-13 | 2021
Genre: Historical Fiction
Medium: Digital Novel
Devices: Computer / Smartphone
Already Reading? Story Login


---
Already Reading?
Login, then click the cover above!


---
Click to Read the Quick Notes

Device Recommendation: The digital novel is delivered on a responsive platform, so you can read it on a desktop, laptop, tablet, or phone. That said, the larger screen of a desktop / laptop will give you a more immersive experience.
Logged in: Once you've securely purchased the digital novel, stay logged in to maintain access to the Author's Note, all of the Chapters, the Map, and the Rights & Permissions. All of these are also under AMOS in the main menu.
Logged out: If you get logged out, no problem, just log back in using the secure login page under AMOS in the main menu.
Browser: Please be sure to always refresh your browser so you're seeing any updates that might have happened while you were away.