---
---
NOVEL | SANGRE DE CRISTO
Sangre de Cristo;
Spanish for "Blood of Christ"
Written By: Christopher S. Swan
Edited By: Nancy E. Head
Click to Read the Story Synopsis

After a U.S. Marshal captures an escaped criminal in Denver, Colorado, the two men begin their trip south back to a prison in Santa Fe, New Mexico.

Within hours, a violent gang of drug-fueled anarchists intervenes, forcing the marshal and his prisoner to escape deep into the Sangre de Cristo range of the Rocky Mountains.

As the dangerous chase unfolds through unforgiving terrain, the prisoner bears witness to the marshal's display of calm courage and unwavering faith in the Lord; an experience that leads to the prisoner uncovering his own brokenness, and discovering salvation.

With supplies and ammunition running low, the two God-fearing men must push through their own exhaustion and work together in order to survive the deadly grasp of the evil pursing them.

While Jesus is within all believers at all times, in this story, it can also be said that the blood of Christ runs through the heart of the Rockies.

---
If you like THE FUGITIVE
and CLIFFHANGER,
then you'll love
SANGRE DE CRISTO.
---
NOVEL | AMOS
A Biblical Adaptation
Based on the Book of Amos
in the Old Testament of the Holy Scriptures.
Written By: Christopher S. Swan
Edited By: Nancy E. Head
Click to Read the Story Synopsis

762 B.C.

THE FIFTH AGE OF THE WORLD

In a time of unrepentant sin, Amos of Tekoa spends his days pressed into the Lord and providing for those he loves as a sheepbreeder and a tender of sycamore fruit.

With the Lord's corrections ignored by His people, He moves to tell them of their impending judgement, calling upon Amos to deliver His powerful prophecy into the northern kingdom of Israel.

Filled with the Spirit of the Lord, the humble farmer becomes a passionate prophet who must overcome his own doubt, fear, and weakness to deliver the fire of truth into the hearts of people consumed with evil, sin, and greed.

Leaving everything he knows behind, Amos sets out alone on a path wrought with danger and suffering.

It is a call few men would accept, and only one man can complete.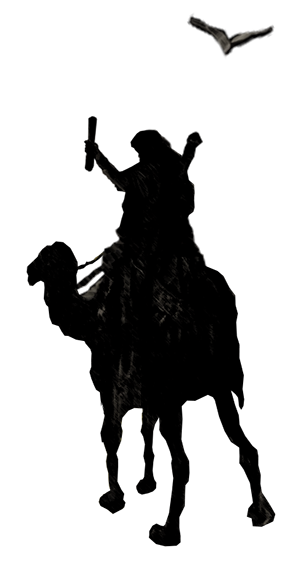 ---
Newsletter
Get exclusive updates on Chris' stories!